---
Speech Therapy
Our speech therapist focuses on therapy that assists patients in restoring and maximizing functional communication skills.
---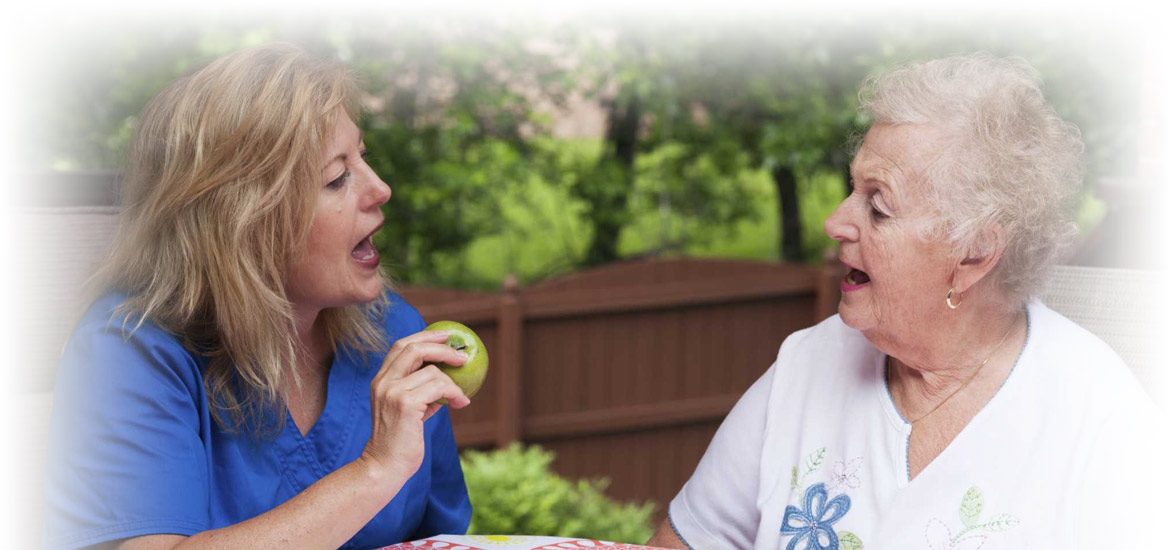 ---
Speech Therapy is most often used by people who are suffering with:
Swallowing Issues
COPD or Emphysema
Frequent hospitalizations especially for Pneumonia
Parkinson's Disease
Alzheimer's
Dementia
Stroke
Frailty
Failure to Thrive
Aphasia
Head Injuries
What Can Speech Therapy Help With?
Swallowing
Breathing Issues
Frequent Pneumonia recurrences
Speech training
Aphasia
Dementia- pre swallowing and communicating issues, as well as after observed issues
What makes our Home Health Speech Therapy better than our Competitors?
VitalStim Certified
Speech Therapy in your home
Appointments around your schedule
Address swallowing safety issues
Address communication issues
High tech devices with no additional cost to you- except for your own pair of stimulation pads (which is legally required)
One-on-One care
Personalized therapy goals
Safely make it to all of your appointments
Highest Medicare ratings in the area
Highest Customer Service Awards in the industry (Fazzi)